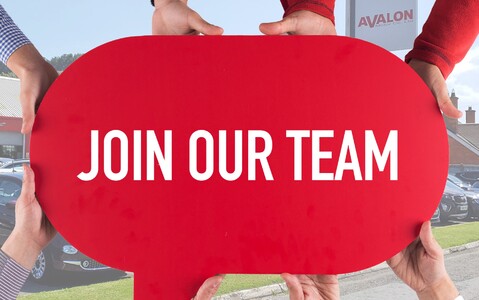 Automotive Careers at Avalon
Are you looking for your next career opportunity? Here at Avalon Motor Company, we are on the lookout for talented individuals to join our team.
Our business is growing and we have a number of job opportunities available to help take our business to the next level. Established in Glastonbury in 1987, we have been servicing the community of Somerset for over 30 years.
As a dedicated used car dealership, we aim to bring our customers the best selection of used cars alongside the very best in customer service. We're proud of our reputation and are pleased to also offer an opportunity to an apprentice hoping to start their career in the automotive industry.
We are extremely passionate about what we do, so if you have a desire to succeed in a forward-thinking environment, then we'd love to hear from you. Could you fill any of our vacancies below?
Body Technician/Painter
Do you have the skills required to join Avalon as a body paint technician? Based within our prep centre, we're looking for someone who has the ability to carry out panel and plastic repairs in a self-sufficient manner. Click here to find out more about this role and to submit your application.
Car Detailer/Valeter
If you have a passion for cars and want to see them looking their best, then you could be the perfect fit for our team. We're looking for an individual who can take responsibility for fully valeting our vehicles to the highest level in preparation for sale. To find out more and apply, please click here.
Senior Service Advisor
This is the ideal role for someone who is a real people person. You'll be vital in supporting the department manager to ensure the smooth running of day-to-day operations whilst dealing with our customers. For more information and how to apply, please click here.
Skilled Vehicle Technicians
We're looking for two skilled vehicle technicians to join the team in our vehicle prep centre. You'll be tasked with carrying out vehicle preparation on our used cars prior to them being advertised for sale. If you are a qualified level 3 technician with at least 3-years experience or an MOT tester, then please get in touch. Full details can be found here.
Vehicle Technician (Apprenticeship Opportunity Available)
This is an exciting opportunity to join the Avalon team as an apprentice in our retail workshop. If you have a keen interest in the automotive industry and want to be part of an amazing team, then you could be the right person for the apprenticeship within our service department. Please click here for more details and how to apply.