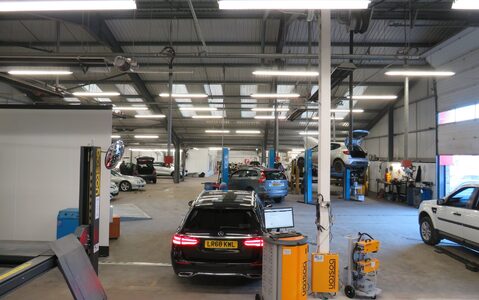 Motor Vehicle Technicians
Salary: Up to £30,000 per annum plus potential bonus (Depending on skill and experience)
Full time permanent role with immediate start available.
If you are a level 3 qualified technician with at least 3 years experience or an MOT tester we would like to hear from you.
We offer a modern working environment equipped with the latest technology, including a new ATL MOT bay installed 18 months ago.
Our prep centres role is to carry out used vehicle preparation for all our used vehicles prior to them being advertised for sale. We carry out all mechanical and cosmetic / alloy wheel and bodywork refurb work required inhouse at our fully equipped centre.
The majority of our vehicles range between 2 - 5 years old and all require a full inhouse 103 point safety inspection carried out plus an MOT if current expiry date is less than 8 months. We of course carry out all remedial work required to the vehicles prior to sale to ensure they meet our high standards.
This is a varied role and you will be working on many different makes and models of vehicle.
This is an opportunity to join our successful team and be part of a rapidly growing local family run business and make a difference.
Competitive basic salary offered depending on skill level and experience:
Up to £30,000 basic salary plus bonus potential, depending on skill level and experience
.
Immediate start is available
Working hours: 8am to 5pm Monday to Fridays.
22 days holiday per annum and company pension.
Full UK driving licence required with no more than 6 points.
Skilled Vehicle Technician Job