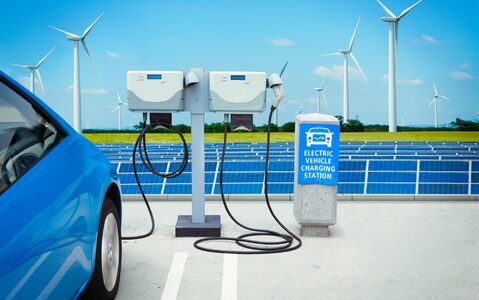 Launched as a global movement to celebrate electric vehicle ownership and drive change to a greener future, World EV Day is celebrated annually on the 9th September.
Every year the movement focuses on a different campaign - this year being education, accessibility and sustainability and a look at how businesses can change their habits to support e-Mobility across the world.
Five Fun EV Facts
Tesla produces the most popular electric car
As interest grows, Tesla is tapping into that demand with their Model 3 becoming the most popular plug-in electric car across the board. They have worldwide sales of almost half a million units - making it the 16th best-selling vehicle in the world according to Forbes magazine.
Norway sells the most electric vehicles
In early 2021, Norway became the first country in the world to sell more electric vehicles than conventional petrol or diesel cars. Taking 54% of the market share, Norway exempts fully electric vehicles from any kind of taxes, making EVs much more desirable to its citizens.
Nissan reuses its batteries
Manufacturer Nissan is a leading example of EV use at its best. They repurpose the batteries from its popular Nissan LEAF models, using them to power automated vehicles which operate exclusively in their assembly plants.
200 EV models and counting
To date, there are more than 200 models of electric vehicles available globally. As popularity for EV grows, manufacturers are ensuring they meet consumer demand ahead of the UK's 2030 deadline when the sale of new petrol and diesel vehicles will be banned.
The most expensive EV car
Claiming to be the world's fastest accelerating car, the Aspark Owl is an all-electric Japanese hypercar that relaunched in early 2021. With just 50 cars built and only 20 of those being shipped to Europe, it comes with a hefty price tag of between 2.9million to 3.6million dollars!
Hybrid Vehicles at Avalon
Here at Avalon Motor Company in Glastonbury, Somerset, we specialise in the sale of nearly new and used cars at fantastic value for money.
From the sporty BMW 2 Series to the Kia Niro compact SUV, we stock a variety of hybrid vehicles for the best of both worlds. A hybrid car will combine petrol or diesel with electric power, incorporating one or more electric motors to assist the function of a conventional engine.
Visit our friendly showroom to explore our cars in person, or click here to discover our selection of hybrid vehicles today.