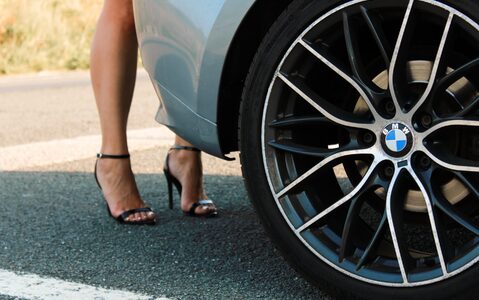 Ways You Could Be Invalidating Your Car Insurance
Insurance for your car is a legal requirement and offers financial protection and peace of mind in the event of an accident, damage, vandalism, or theft. You may think that you're doing all you can to protect yourself against insurance invalidation, but there are a few ways in which you may be unknowingly taking risks with your insurance while you're out and about.
An obscured windscreen
Failing to clear snow, frost, condensation and anything else that obscures your view out of the windscreen is a safety issue, and therefore it could invalidate your insurance. This also goes for snow on your roof - in transit, this could easily fall onto your windscreen, or fly off onto someone else's; make sure this is all clear too!
Snacking at the wheel
In the eyes of the law, eating and drinking is a distraction, so if you're found to be doing so at the time of an accident, it could invalidate your insurance. If you're feeling hungry or thirsty, it's best to park somewhere appropriate whilst you eat or drink to stay on the safe side.
Wearing the wrong shoes
Do your feet often feature flip flops? It's worth swapping them for something more suitable whilst you're driving, as shoes such as flip flops, slippers and high heels can impact your ability to operate the pedals safely, and therefore invalidate your insurance.
Underestimating your mileage
Putting a rough guess on your car insurance under 'annual milage' isn't a great idea, as if you make a claim and your mileage has exceeded that figure since the policy was taken out, it could cause problems. Make sure you accurately calculate your mileage; there are tools online that can help.
Changing jobs or your address
If the address and/or job that you gave at the start of your policy has changed, it needs to be updated ASAP. Incorrect details could see any claim you make invalidated, so make sure you get in touch with your insurer as soon as your circumstances change.
Applying makeup
Late for work and haven't had time for your beauty routine? Making up for it while you're driving, such as applying makeup or shaving, is a big no-no in terms of safety, and it puts you on shaky ground you wanted to make a claim for something that happened while you were doing so.