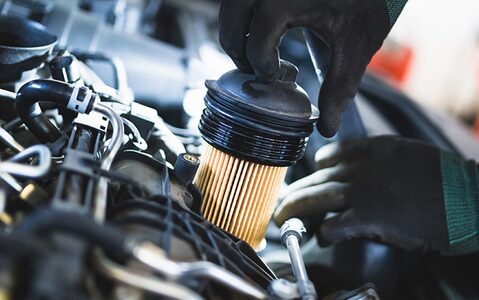 Top Tips for a Summer Service
Now the summer is finally here, it's just as important to have your car serviced during this time as it is in winter.
Some of the most common reasons for a summer breakdown include battery-related issues, wear and tear on tyres, problems with the clutch, and air-con failure. Hot sunny days can take a real toll on your car, so it's crucial to take notice of any warning signs you may be alerted to as the repairs can prove costly.
Caring for your car
To keep your car running at its best during the summer months, we've listed some essential car care tips to help keep your vehicle on the road for longer:
Have your oil and filter changed regularly as clean oil will help keep your engine running smoothly.

Check your fluid levels - the coolant is especially important.

Monitor the pressure on all your tyres and keep an eye on the tread depth too.

Test your battery as summer heat is the main cause of battery failure.

Get your brakes inspected, especially if long holiday road trips are planned.
In addition to the above tips, make sure you consider where you park your car. During particularly hot days, try to park in shady areas - your car will not only love you for it, but it also means a less sweaty journey for you too!
Servicing you can rely on
Here at Avalon Motor Company, we provide full after sales services for any make or model of car. All of our technicians are fully trained to carry out a range of servicing requirements, such as MOT testing, diagnostic work, general maintenance, tyres and wheel alignment, battery replacement, summer and winter checks, and so much more.
When you book your car in with us, we'll also carry out a FREE vehicle health check. When you collect your car after its service, we'll provide you with a full diagnostic report and will automatically generate reminders of any work which needs carrying out or checked at a future date.
For servicing enquiries, call us on 01458 835000 or click here to fill out an enquiry form and we'll be only too happy to help you.