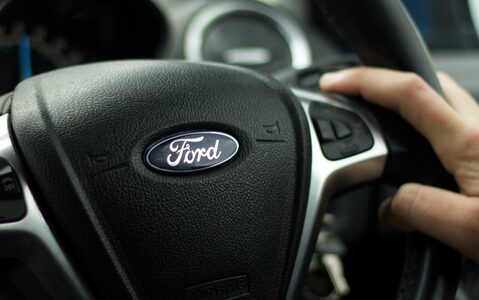 Top 5 Best Selling Used Cars of 2021
As we wind down towards the end of the year, it's always interesting to see trends appear across the industry from the last twelve months, and none more so than which used cars have proved to be the most popular.
As Somerset's leading vehicle retailer, we have seen lots of the top 5 best-selling used models of 2021 come in and fly back out again throughout the year, as while the UK emerged from lockdown, so too did an unprecedented demand for used cars. We've definitely seen evidence of that here at Avalon Motor Company, and the following models have remained reliably beloved throughout...
Ford Fiesta
Affordable, comfortable, and with a range of specifications that appeal to both no-frills motorists and Ford aficionados, it comes as no surprise to see that this versatile hatchback tops the list once again. The Fiesta is a firm favourite year on year, and comes in both 3-door and 5-door options, with plenty of handy features to make life on the road all the easier.
Click here to discover the Ford Fiestas we have in stock today
Vauxhall Corsa
The Vauxhall Corsa is another celebrated used buy, and has earned its reputation as a great value small car. This is no doubt due to its capabilities as an all-rounder; it's just as comfortable on long journeys as it is around town. Like its peers, it has become a larger car over the years, but that's only made it feel more spacious without compromising its agility.
Click here to discover the Vauxhall Corsas we have in stock today
Volkswagen Golf
You just can't go wrong with a Golf! A much-loved car in the UK since it arrived on the scene in the 70s, it owes its success to its rock-solid build, reliability, and practical interior. With a variety of body styles and newer models coming complete with features such as cruise control, fatigue detection and keyless entry, it's little wonder that the Golf's popularity shows no sign of slowing down.
Ford Focus
As a class up from the Fiesta, the Ford Focus is popular amongst families thanks to its spaciousness, which includes that all-important bigger boot. Even as a larger car, it's no less fun to drive, striking a balance between practicality and a great driving experience. Like other recent Ford models, its mid-life facelift has given it a real presence on UK roads, so if you're looking for a good-looking, sensible family car, the Ford Focus might just be for you.
Click here to discover the Ford Focus' we have in stock today
Vauxhall Astra
A second entry in the top 5 for Vauxhall with a strong contender for the best car in its class, the Vauxhall Astra is larger than the Corsa, making it a great choice if you have regular passengers in the back seats. Though it's benefited from an updated design in recent years, it's not just a pretty face; expect comfort, practical design and a decent blend of performance and economy from this popular hatchback.
Click here to discover the Vauxhall Astras we have in stock today
Choose Avalon for your next used car
Whether you choose one of the top 5 best-selling used cars of 2021 or one of the many other makes and models we have in stock here at Avalon Motor Company, you can trust that it will be carefully sourced, thoroughly prepared, and sold with our excellent standard of customer service from our used car showroom in Somerset. Click here to start browsing for your next used car today.