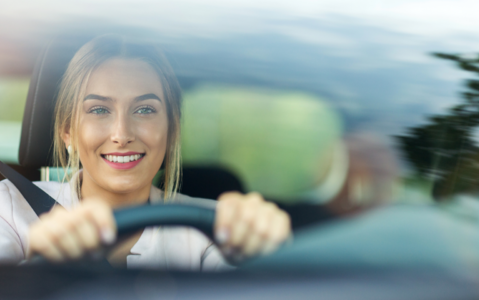 Things to Consider Before You Buy Your Next Car
When shopping for a second-hand car, the choice can feel overwhelming, and it's difficult to know where to start. However, carefully considering what you need from a vehicle can narrow down your options, and prevent you from getting sidetracked.
You'll need to look at your lifestyle, how many people will regularly be travelling in the car you buy, and what you can afford. At Avalon Motor Company, we help customers turn these criteria into their dream car every day.
Here are some considerations to make when you're choosing your next car…
Should I buy a car outright or apply for finance?
Budget is likely to be top of your list, though even if you're not able to pay outright for a vehicle there and then, finance can break the purchase of a car into monthly payments. This can happen via a Hire Purchase Agreement or a Personal Contract Purchase, depending on what would suit you best. With a finance agreement, there will be an initial deposit to put down, which the part exchange value of your existing vehicle can contribute towards if applicable.
Find out more about finance at Avalon Motor Company here.
What size car should I get?
The size of the car you need will depend on what you predominantly use it for. If it's just you commuting from A to B every day, you're unlikely to need something too spacious, so a hatchback would be your best bet. However, if you do the school run, regularly travel long distances, or your weekends consist of things like golf or mountain biking, you might want to look at an estate or SUV.
Should I go electric?
With fuel costs rising and 2030's ban on new petrol and diesel cars on the horizon, battery-powered motoring is quickly gaining popularity across the UK. With this comes a growing network of public charging stations, making it easier than ever to make the switch. If you're looking for your next used car, now might be the time to leap into electric vehicle ownership.
You can see our current stock of hybrid and electric vehicles here.
What car running costs can I afford?
It feels like the price of everything is rising, and with that in mind, you'll be wise to do your sums before committing to your next vehicle. Tot up things like fuel, insurance costs, car tax, what you'll pay for maintenance, and the ULEZ charge if it's going to apply to you.
What car tech do I need?
To put it simply: what features can't you live without? Maybe Bluetooth phone and media are a must-have for you, or it's heated seats that make you happy? If your car is going to ferry your family around, you'll probably be especially keen on extra safety features too, such as adaptive cruise control, lane assist, and a rearview camera.
Find Your Next Car in Somerset
As used car experts here in Glastonbury, Avalon Motor Company helps customers from around Somerset and beyond find a car that ticks all their boxes. We offer great part exchange prices, help you find a finance deal that fits your budget, and can provide exceptional aftersales. Get your car-buying journey started by browsing our current stock here.