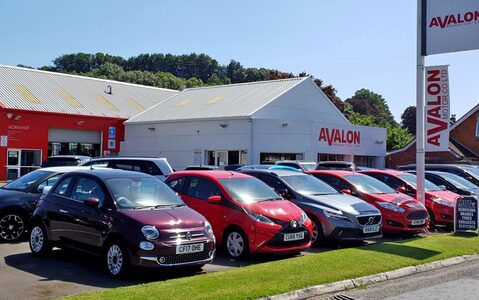 The Avalon Showroom will Reopen in April
It's the news we've been waiting for; restrictions will be lifted on all non-essential retail - including car dealerships - on Monday 12th April.
We'll be reopening our doors ready to welcome you back to the Avalon showroom in Glastonbury, where you can browse a fantastic selection of used cars. In the meantime, we'll continue to operate online where you can reserve the car you love and also take advantage of our collection or home delivery options too.
Don't forget that you can still search our range of great-value used cars right here on our website. Discover the various makes and models on offer as we continue to add new stock everyday.
By visiting our online showroom you can search all of our used vehicles as well as filtering your choice by make, model, price (full or monthly cost), age, colour, and so many more options at your fingertips.
Each listing contains detailed information about each car and includes associated documentation, such as its MOT status and vehicle inspection assurances. We'll also provide you with details of any factory fitted extras, so that you can fully understand the value of each vehicle.
All of our used cars are available to reserve for a refundable £199 deposit, following which your vehicle will be held off-sale for up to 48-hours whilst we contact you to discuss the next steps. Our team is on-hand to help with any questions or queries you may have, so please do get in touch and we'll be happy to assist you.
We're very much looking forward to reopening our showroom doors to you next month. Please remember that if you need to access our service and MOT department in the meantime, this is still fully operational and we are able to book in your vehicle at your convenience.
For now, we hope you continue to stay safe and we look forward to seeing you again in April.