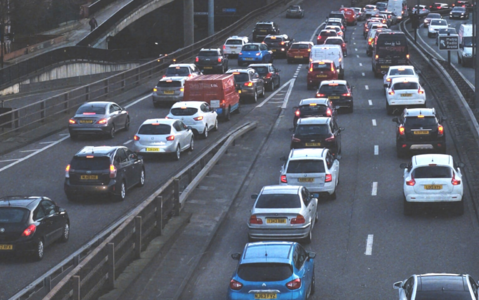 Road Rule Changes in 2022
Is the Highway Code still easily recalled from passing your test, or are the rules of the road a little less fresh in your mind? The changes that are coming into force this month are something you'll need to be aware of, regardless of how long you've been motoring.
Following parliamentary approval, the revisions to the Highway Code largely revolve around the priorities taken by each road user; this includes pedestrians and cyclists. The changes are designed to shift responsibility towards drivers in order to protect the more vulnerable, and they are effective from 29th January 2022.
How is priority changing for road users?
The new road priority rules have been split into 3 sections…
H1
The first rule creates a hierarchy that essentially means that the greater the harm that could be caused by a vehicle, the more responsibility the driver of it has to look out for others.
Here's what the hierarchy looks like…
Pedestrians

Cyclists

Horse Riders

Motorcyclists

Cars/Taxis

Vans/Minibuses

Large Passenger Vehicles/Heavy Goods Vehicles
This ranks everyone based on the safety needs of those that are most exposed on the roads, but of course, all road users have a responsibility to look out for both themselves and others.
H2
This focuses on priorities at junctions. Previously, vehicles had priority when turning into or out of a road. However, these changes will mean that if you're a driver turning in or out where a pedestrian is waiting to cross, you'll need to give way to the pedestrian.
H3
This rule is designed to stop drivers cutting across cyclists and those on horses, including at junctions or when changing lanes; a safe gap must be left before carrying out such a manoeuvre. It also applies to overtaking, ensuring you allow a minimum of 1.5 meters when passing.
What Other Rule Changes Should Motorists Know About?
You may not have ever thought about the way in which you open your car door, but something referred to as the 'Dutch Reach' is being encouraged as part of the revisions. This means that you should open the door with the hand furthest from it, prompting you to look over your shoulder as you do so to check for other road users.
Mobile phone laws are also tightening, making it illegal for drivers to operate their devices to take photos and videos, scroll through playlists, or play games, in addition to calling and texting. Anyone caught will face a £200 fine and 6 points on their license.
Find Your Next Used Car at Avalon Motor Company
Whether you're a seasoned motorist in the market for an upgrade, or you're looking for your first car, we have a selection of vehicles spanning a range of makes and models available from our Glastonbury dealership. Browse online here.