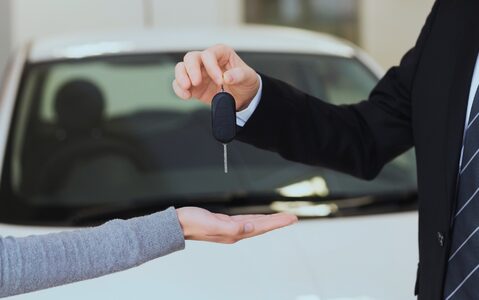 Providing Five-Star Customer Service
Here at Avalon Motor Company, we pride ourselves on providing the highest level of service to our customers.
Our family business has been serving the county of Somerset for over 30 years now. If you're looking for your next car, then visit our showroom which is only minutes away from the world-famous Glastonbury Tor, on the Wells Road.
We aim to bring you the best selection of used cars alongside the very best in customer service. From the moment a vehicle arrives with us to the moment it leaves, attention to detail and unrivalled customer service is paramount for us.
We believe in treating our customers the way we would expect to be treated ourselves and are extremely proud of our reputation. We're working hard to ensure that you, our customers, are 100% happy with your purchase.
Let us help you find your next car; with many customers purchasing cars from us each month, you can trust us to provide an enjoyable 'one-stop' buying experience so that you can drive home happy.
We're always extremely grateful to our customers who take the time to leave a review of their Avalon experience. Why not take a moment yourself to read some of our recent five-star reviews:
"I was pleased with Avalon Motor Company and would recommend them because I found the perfect car and was extremely happy with how I was treated whilst buying." - Miss W
"Avalon Motor Company were really helpful and I'd recommend them because they offered excellent advice when we called them and the same excellent service when we went to pick up the car. The car was waiting for us to test drive and was in immaculate condition. Their salesman, Richard, was great and sorted all the paperwork out and a service, so that we kept the manufacturer's warranty which was great. No hard sell which was also good. Worth the drive as not in our local area." - Miss Kaye Jones
"I'd definitely recommend Avalon Motor Company to friends and family because I was looking for a good quality car with low mileage and a great price - Avalon delivered on all these! Chris was super friendly and explained everything really well. Would 100% recommend!!" - Mr Alford
"My experience at Avalon Motor Company was cracking because the polite, professional and straightforward nature of my sales agent was way ahead of any other experience." - Miss Elise Godfrey
"I'd endorse Avalon Motor Company because the car was exactly as described. Their website showed plenty of pictures and information about the car, and I was able to easily reserve the car before visiting the site to look at it and test drive before purchase. The staff were very friendly and helpful and knowledgeable." - Mr Fussey
"The service from the team at Avalon was second to none. Their pricing policy is highly competitive with complete transparency, and the preparation and readiness of the vehicle I purchased was perfect. Richard was totally flexible and accommodating in testing and picking up the car and I'm delighted with it and the overall purchase experience. I wouldn't hesitate to use them again and have no hesitation in recommending them to friends and family." - Mr Andrew Rowan
Start your Avalon used car search by clicking here.