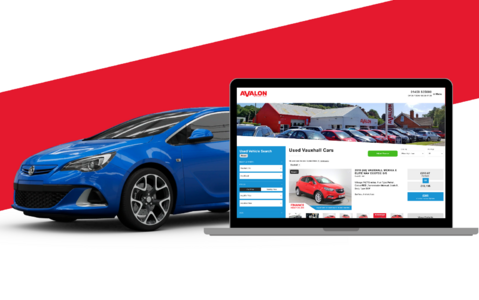 In Focus at Avalon: Vauxhall
Vauxhall's aim has always been to deliver a selection of cars that cater to the everyday motorist, from commuters to families - and they certainly achieve that. With models that consistently appear on best seller lists in both the new and used market, it's no surprise that they're one of the most popular manufacturers amongst customers here at Avalon Motor Company.
We're pleased to offer a range of their versatile models, with something to suit everyone. Here are some of the Vauxhall vehicles that we currently have in stock…
Vauxhall Corsa
The Corsa is great for commuters and first-time drivers alike thanks to its low running costs and ease of driving. The Corsa we have on our forecourt right now is super low mileage, with only 18,606 miles on the clock, plus it also features Apple CarPlay, a heated windscreen, and cruise control.
See the Vauxhall Corsa in stock at Avalon Motor Company here.
Vauxhall Astra
The Vauxhall Astra has long been a sensible option for those in the market for a hatchback, and for good reason; it's comfortable, economical, and user-friendly. It serves many as a small family car too. We currently have three Vauxhall Astras in stock at Avalon, both of them in head-turning red!
Browse our Vauxhall Astras here
Vauxhall Insignia
If you like your car to be spacious and elegant, the Vauxhall Insignia is a strong contender, and offers everything you need from a family car. It feels smooth and solid on the road, making light work of long journeys, with enough space inside to handle everyday errands too.
Browse our Vauxhall Insignias here
Vauxhall Mokka
Launched to reflect the rapid rise in popularity of the SUV, the Vauxhall Mokka offers great value for money and plenty of practicality. The Vauxhall Mokkas in stock at Avalon right now feature attractively low mileage, plus touch screens, cruise control, and Bluetooth.
View our Vauxhall Mokkas here.
Find your next Vauxhall in Somerset at Avalon Motor Company
If you're in the market for your next used Vauxhall, we have the range of makes and models you need to make the right choice for your budget and your lifestyle. Fall in love and reserve online here, or visit us at our Glastonbury used car showroom.