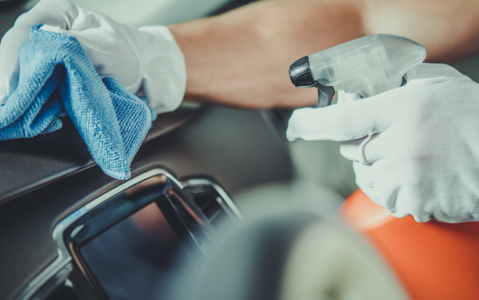 How We Prepare Our Cars at Avalon
Just as you put careful thought into choosing your next used car, at Avalon Motor Company we like to put the same effort into preparing each and every vehicle on our forecourt here in Glastonbury ready for you to choose from. This includes the background checks that we carry out on each car, and the way in which we get ready to retail it.
This careful attention to detail ensures that you receive a quality, reliable vehicle regardless of the make and model you purchase from us. Here's how we hit our high standard of preparation every time…
History Check
The purchase of a car that's been owned before naturally raises questions about its life previously, which could include being stolen, an accident that's resulted in it being an insurance category write-off, outstanding finance, or having mileage discrepancies. We ensure that we never offer for sale a vehicle where any of this is the case, leaving you with peace of mind that nothing will come out of the woodwork later down the line.
103 Point Safety Inspection
The quality and safety of our vehicles is paramount, as is our transparency. This is why all of our vehicles undergo a 103 point inspection to ensure everything works as it should, both now and into its new ownership. We thoroughly check all areas of the vehicle, including the engine, steering, suspension, brakes, tyres and more. We then road test it and fully appraise it inside and out so that we can pass confidence on to you along with the keys.
At Least A 6 Month MOT
If the vehicle has an MOT that expires within the next 6 months, we'll give it a fresh test before the handover, so regardless of which car you go for, you know you've got at least 6 months before you need to book an MOT, if not a whole year.
Help with MOTs is a bit of a theme here at Avalon Motor Company. When you purchase a used vehicle from us, you get FREE MOTs at Avalon for the lifetime of that vehicle, providing you have it serviced annually with us too (T&Cs apply). Find out more here.
A Full Professional Valet
Just because it's a pre-owned car, it doesn't mean you have to miss out on that new car smell! We want getting behind the wheel of your new vehicle to be a special experience, so we take care over the valet to ensure it feels fresh and clean for when you drive away.
Quality Used Cars in Somerset
If you're looking for a used car retailer that cares for its customers as well as its cars, both before and after the handover, we would love for you to choose Avalon Motor Company. With a wide range of makes and models available, you're bound to find something to tick your boxes, fit your finances, and slot effortlessly into your lifestyle. Browse all our vehicles here.