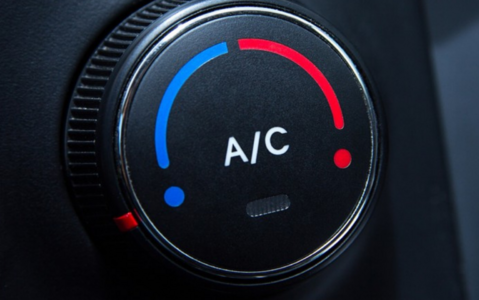 Get Ahead For Summer With An Air Conditioning Service
In the UK, it feels like we wait a very long time for the summer months to roll around. When the temperatures do finally start to rise, we reach for the air con button and thank our past selves for investing in a car that keeps us cool. However, as with other systems in our vehicles, the air conditioning can lose efficiency with time, and it benefits from a regular service to keep it performing at its best. The last thing you want when it's warm is for your air con to fail you.
It's generally recommended by manufacturers that your car's air con is serviced every two years, to keep that clean, cool air available at the touch of a button. At Avalon Motor Company, we keep many of our customers cool throughout the summer months with our air con services.
How can you tell if your air conditioning needs a service?
The air isn't cold
When your air con produces air that's room temperature or even warm, it's usually an indication that the refrigerant needs topping up. If you don't use your air conditioning during the winter months, you may not notice until you need that cold blast on a hot day.
There's a bad smell
Debris and dust that has got stuck in the filter can build up and begin to cause a mouldy smell when the air con is on, making it generally unpleasant, and even irritating to allergies. This means that the system needs a clean, and can be tackled as part of an air conditioning service.
Rattling noise
A rattling sound can either be attributed to the aforementioned debris, or the loosening of component parts within the system, such as the condenser. If you hear rattling when you turn your air con on, a service is very likely to be in order.
Air is taking a while to get going
Leaks in the system can compromise the air pressure in your air conditioning, so if the airflow is weak or takes a while to get going, it's likely you've got leaks that need addressing.
What you can look forward to after an air con service:
A cooler car for summer
Air con can make all the difference on a hot day, regardless of the length of your journey.
Windows that 'de-mist' quicker
A properly functioning air conditioning system draws moisture quickly, making it an effective way to clear the glass in your car.
Energy efficiency
If gas levels within the system are low, it has to work harder and therefore use more fuel; keeping the system in good working order makes your fuel go further.
Better air quality
Regular air conditioning maintenance ensures that the air it produces is clean, reduces pollutants and doesn't irritate allergies.
Air con servicing in Somerset
We're not just the leading car retailer in Somerset - Avalon Motor Company is also home to a trusted aftersales centre, where experienced technicians can carry out an air conditioning service on your car. Ensure you're kept cool this summer; find out more about the aftersales services we can provide at our well-equipped workshop and get in touch to book here.