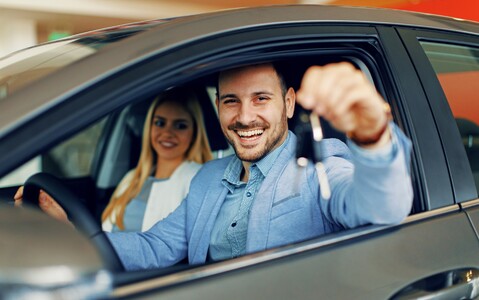 Four Good Reasons to Choose Avalon Motor Company
If you're looking for a used car in the South West of England, then look no further than Avalon Motor Company. Based in Glastonbury, Somerset, we pride ourselves on offering the highest levels of service, both during and after your vehicle purchase.
We stock a large number of used vehicles of all makes and models, all at great value for money, with new stock arriving every day. Here's four more reasons why you should choose Avalon Motor Company for your next used car...
Free Online Finance Eligibility Check
With our free online finance eligibility check, you can find out if you'll be accepted before you shop with us, without harming your credit score. This is a great way to check if you're likely to be accepted, prior to completing a full application.
The whole process is made simple with our finance calculator, which will help you select the right finance package for you. Take a look at our Finance page to find out more about the process and why it could be beneficial to finance through a dealership.
103 Point Inspection
When you purchase an Avalon car there's high quality guaranteed! Each and every one of our used vehicles receives a thorough 103 point safety inspection before going on sale, providing you with peace of mind.
We put a great deal of work into sourcing the right vehicles and preparing them to the highest standards. In addition to the safety inspection, each vehicle endures a rigorous road test, an MOT if the expiry date falls within six months of purchase, plus a full background/history check.
Free MOT Tests for Life
Another great reason to purchase a vehicle from us is that you'll receive free MOT tests for the lifetime of your ownership. This means that for the length of time you actually own the vehicle and are the registered keeper, you are entitled to a free MOT inspection every year.
To qualify for this offer, you'll also need to service the vehicle with us on an annual basis. For more information and to find out if you already qualify for our free MOT test offer, visit our special offers page here.
Value Your Car Now
Did you know that you can part-exchange your vehicle at Avalon, or simply sell us your car? We're committed to offering you with a no-hassle option to help make the purchase of your next car more affordable.
Take advantage of our free online valuation tool here. Simply enter your vehicle registration and mileage and follow the on-screen instructions to generate your free, no-obligation valuation guide price.
Remember that we are still open for business during the lockdown. Whilst our showroom is currently closed, you can reserve any car online for only £199, and our servicing department is open for MOTs and repairs as normal.
Click here to start your used car search today.