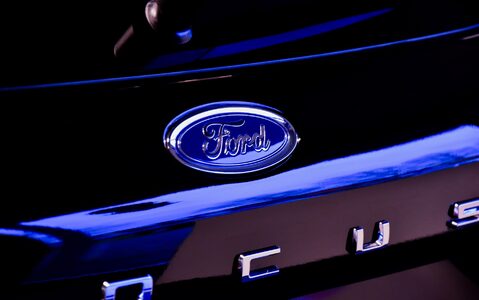 Find Affordable Used Fords at Avalon
Here at Avalon Motor Company, we're proud to be Somerset's leading vehicle retailer and stock a large variety of used vehicles all representing exceptional value for money.
Our used Ford models prove particularly popular, so we always make sure we have a fantastic selection to choose from. Select between the Fiesta, Focus, EcoSport and B-Max models which each offer their own unique features and selling points.
Ford is the fifth-largest automotive production company in the world and has been manufacturing cars and commercial vehicles for almost 120 years. It has a reputation for producing great cars for the everyday person at an affordable price - a business model that has seen them become the automotive giant they are today.
Ford Fiesta
The much-loved Ford Fiesta is Britain's favourite small car. In 2020, it maintained its place at the top of the best-selling cars list, having also claimed the crown in 2019. Practical, spacious and good fun to drive, it's still one of the most popular cars in its segment.
In stock now, discover our range of used Ford Fiesta cars from as little as £3,599. From the Zetec to the ST-Line, you'll be guaranteed a good price and a fair deal at Avalon. Click here to start your search.
Ford Focus
The Ford Focus is a very popular medium-sized hatchback which is great to drive and offers a decent amount of space inside. It was an absolute game-changer in the 1990's when the car was first introduced to the UK and has proved to stand the test of time.
Discover our range of used Ford Focus vehicles which start from just £6,699. Make your purchase more affordable with finance from 6.9% APR and you can check whether you'll be accepted before you apply for total peace of mind. Click here to find out more.
Ford EcoSport
Classed as a subcompact SUV, the Ford EcoSport is full of features such as; parking sensors, air conditioning, alloy wheels, lumbar support, and much more for ultimate driver comfort. With rugged and contemporary good looks, the EcoSport is Ford's answer to the demand for crossover hatchbacks.
Check out the Ford EcoSport Titanium model in stock now at Avalon. Explore this car in more detail to find out everything it has to offer by clicking here.
Ford B-Max
The most unusual of Ford's various models, the B-Max is a compact MPV that offers diverse functionality thanks to its revolutionary rear-sliding doors. If space and easy access to the rear seats is what you're after, then this could be the car for you.
Discover the Ford B-Max Zetec model currently in stock here at Avalon. All of our used cars are eligible to reserve online for just £199, so you can be sure to secure a vehicle before anyone else. Click here to find out more.