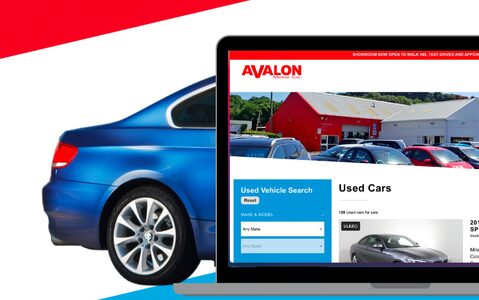 Enjoy Unbelievable Deals on all Avalon Used Cars
Benefit from our price comparison tools
If you're searching for a used car, then you've come to the right place. Here at Avalon Motor Company in Somerset, we specialise in the sale of nearly new and pre-loved cars at a price to suit you.
Discover cars of all shapes and sizes by clicking here, or why not come and visit us at our used car showroom which is located nearby the world-famous Glastonbury Tor. We promise that you won't be disappointed.
Choose from over 20 makes and many more models in stock, which we update daily. We offer a huge selection of used cars at some of the best prices in the UK. You can ensure you're getting a bargain thanks to our Low Price, Good Price, and Great Price markers shown next to each of our vehicles online.
These are here to indicate how much of a deal you'll receive on the car in relation to the average market value. All of these indicators are supported by AutoTrader which has compared the advertised price of a car similar to the one you're viewing.
It takes into account the mileage, optional extras and condition of the vehicle. A Good Price marker lets you know that the car is priced around the market average guide price, a Great Price marker shows that the car is priced below the market average guide price, and a Low Price marker indicates that the car is priced significantly below the market average guide price.
Price checks from AutoTrader and CarGurus
Not only can you rely on guidance from AutoTrader to ensure you're getting a good deal, but the price of our cars is also supported by CarGurus price comparison system. You'll also see these markers listed alongside those flagged by AutoTrader.
Look out for the Fair Deal, Good Deal, and Great Deal markers, to help guide you on the purchase price. Based on availability of similar stock, CarGurus analyses the price of vehicles in our area and nationally, to generate its CarGurus Instant Market Value tool, which you'll see listed next to each of our used cars.
Not only that, but by clicking on the marker, CarGurus will display just how much money you're saving by buying an Avalon used car, compared to the average market value elsewhere locally and nationally.
With a fantastic selection of vehicles to choose from, you can trust Avalon to provide your next used car at a great price. Start your car search today by clicking here.