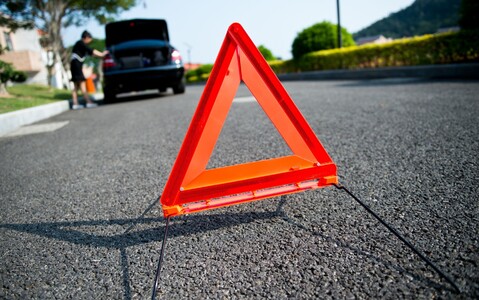 Don't Drive Without These Essential Items
Whether you're making a short trip to the shops or heading on holiday, there are many essential items you should be carrying in your car during every journey.
No matter what the weather may hold, there's always a risk of getting stuck in heavy traffic, being involved in an accident, or your vehicle breaking down. This is why you should always be prepared - especially if you're travelling with family or friends.
Essential Items to Include
Coat or Blanket.

Don't get caught out in cold or wet weather if your car breaks down as you could be waiting for roadside assistance for some time.

Drinks and Snacks. Some motorway hold ups can last for a long time - having a bottle of water and a snack bar could pay dividends.
First Aid Kit. From plasters to sickness tablets, it's always best to be prepared.
Fuel Can.

You never know when it may come in handy.

High-Vis Vest. An important item to wear if your vehicle breaks down and you're waiting on the side of a road.
Ice Scraper. Don't be a victim of a frosty morning or late night frost.
Mobile Phone Charger. Helpful to have when you need to make a call.
Money. It's always handy to have a bit of loose change in your glove box.
Spare Tyre. This should come as standard in your car, but if it's already been used, you'll need to replace it.
Sunglasses. You should never drive without these when the sun is shining.
Torch. You never know what time of day or night your vehicle may break down.
Warning Triangle. An important item to have if your vehicle breaks down in the road and you need to alert other drivers.
Search our Used Cars
If you're thinking of investing in a new car, then you've come to the right place. Here at Avalon Motor Company, we specialise in the sale of exceptional nearly new and pre-owned cars all at fantastic value for money.
No matter what make and model of vehicle you're looking for, we're confident that we can supply you with a car that's perfect for you and your family. Start your search online today, or visit our friendly dealership in Glastonbury, Somerset.