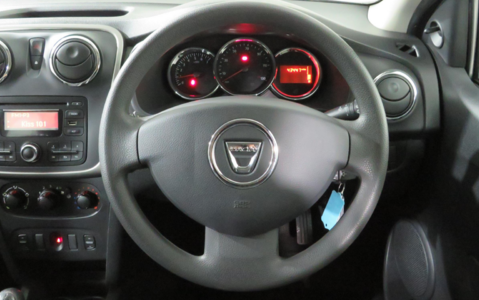 Discover Why Dacia is the UK's Most Satisfying Car Brand
Every car manufacturer aims to provide its customers with everything they need in order to be satisfied with their vehicle purchase, and according to car consumer website HonestJohn.co.uk, Dacia has hit the mark in every way that counts. In 2021's Car Satisfaction Index, Dacia was named the UK's most satisfying car brand, and we've seen first-hand at Avalon Motor Company just how popular they are.
Now owned by Renault, Dacia achieved 91.6% satisfaction based on elements such as fuel economy, safety, reliability, comfort, repair costs, and practicality, rated by 5,000 readers. Coming in at a close second with 90.6% satisfaction was Lexus, followed by Hyundai at 89.7%.
What Makes Dacia Successful?
Founded in 1966, Dacia is the maker of models such as Duster, Sandero, and the all-new 7 seat Jogger (the UK's cheapest new SUV). They have established themselves in the market as an affordable car manufacturer, and their range of vehicles are confident all-rounders without the hefty price tag.
With no compromise on comfort, their budget-friendly models boast spacious interiors, good build quality, and a pleasantly surprising range of features. They're just as at home on long journeys as they are around town, and their versatility means they broadly suit the needs of most families.
Discover a Dacia For You
Dacia Sandero
A popular choice for cost-conscious buyers, the Sandero is a deceptively spacious hatchback, offering practicality and reliability. If you're looking for a daily driver with low running costs, the Sandero should definitely be one to consider.
Dacia Duster
The Duster is the ultimate family car and one of the best value SUVs on the market. Robust and spacious, it has enough room to make it an appealing choice for both zipping around on errands and trips away with the kids.
Dacia Logan
An estate that's ideal for those looking for a bigger vehicle, the Logan has a large boot and great fuel economy (around the 50mpg mark). We currently have a 2016 model in stock, and at £5,999, it's an affordable choice, with the option of finance available to spread the cost.
Dacia at Avalon Motor Company
As Somerset's leading vehicle retailer, we often see quality used Dacia's pass through our forecourt at Avalon Motor Company, ticking a wide range of boxes, and living up to their reputation as a satisfying car brand.
We add new stock regularly, so be sure to keep up-to-date with our latest arrivals here.