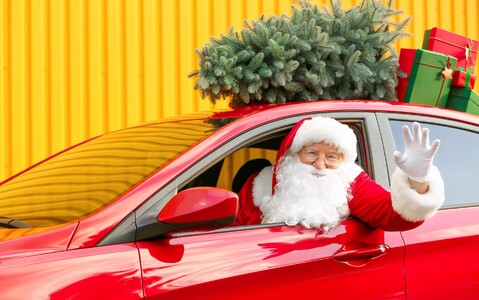 Christmas and New Year Opening Hours
Are you thinking of buying a nearly new or used car over the Christmas period? Then look no further than Avalon Motor Company, where we currently have almost 100 vehicles in stock for you to choose from.
Whether you're after a reliable family-sized SUV, or a practical supermini for a first-time driver, we offer something for everyone. If you're thinking of popping in to see us over the festive period, then we'd love to see you. Here are our showroom opening hours during Christmas and New Year:
Christmas Eve - Open 8:30am until 1pm

Christmas Day - Closed

Boxing Day - Closed

Bank Holiday Monday - Closed

Bank Holiday Tuesday - Closed

Wednesday 29th December - Open 8:30am until 5:30pm

Thursday 30th December - Open 8:30am until 5:30pm

New Year's Eve - Open 8:30am until 5:30pm

New Year's Day - Closed

Sunday 2nd January 2022 - Closed

Monday 3rd January 2022 - Open 8.30am until 5.30pm
Reserve any Avalon vehicle online
Don't forget that during the times our showroom is closed, you can still explore our full range of superb, nearly new and used cars right here on our website. We offer the best price on all of our used cars, so you can be sure you're getting the best deal possible when it comes to choosing a new-to-you car.
All of our vehicles are available to reserve online for a fully refundable £199 deposit. So if you see a car you like and want to secure it before anybody else, then reserving the vehicle means we will take it off sale for 48 hours.
This grace period then gives you time to visit us, fully inspect the car and arrange a test drive before making your final decision. If you change your mind during this time, we'll simply refund your deposit in full. Please note that terms and conditions apply, click here to find out more.
We'd like to take this opportunity to thank all of our customers for their support during 2021. As always, stay safe and look after each other. Wishing you a merry Christmas and we look forward to seeing you very soon.