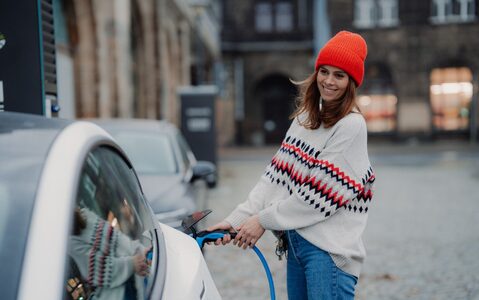 Charging Your Electric Vehicle At Home
With 2030's ban on the sale of new petrol and diesel vehicles on the horizon, and an increase in the choice of electric cars on the market, it's no wonder that more and more people are making the switch to battery-powered motoring. We've definitely noticed it here at Avalon Motor Company - just look at our current selection of hybrid vehicles, for example.
When considering a plug-in vehicle, working out where you'll charge up will be a big factor in your decision making. Whilst the UK's network of public chargers continues to grow, home charging offers unparalleled convenience and can mean you set off from home on a full charge.

In order to charge your car at home, you'll need off-road parking in a place where you can get power. There are then a couple of options when it comes to charging your electric vehicle at home…
Use the slow charger
There will generally be a slow charger provided with the plug-in vehicle that you go for. These feature a standard 3-pin plug and can connect to your domestic home supply. This does mean that it's portable, but as electric technology evolves and batteries get bigger, the 3kW output of these chargers means you'll be waiting a while to set off. This can sometimes be over 24 hours! It's recommended that this way of charging is only used in a pinch.
Invest in a wallbox charger
A far more convenient and long-term solution is to have a wallbox charger installed at your home. This is fitted to the wall of your house or garage by an electrician and is wired into your electricity supply. Wallbox chargers are often fast-charging units that deliver 7kW of electricity, so you can plug your car in directly. This means faster charging and no trailing cables!
Going one step further, smart chargers are available and operate via Bluetooth and WiFi. This allows you to tailor your car's charging schedule using your smartphone. This includes programming it to charge your car when electricity is cheapest - handy at a time when energy prices are rising rapidly.
Find a plug-in hybrid at Avalon Motor Company
In our online showroom, it's easy to filter our wide range of quality used vehicles by fuel type, so you can see all the hybrid vehicles we currently have in stock here in Glastonbury. Are you looking for your next plug-in car? Explore our hybrids here.