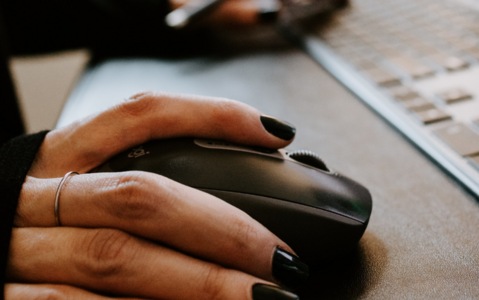 Buy Your Next Car Online at Avalon Motor Company
If there's anything that the past couple of years has taught us, it's that making purchases from our sofas is one of the most convenient ways to shop. The concept of click and collect works for so many of the things we buy, so why shouldn't it extend to finding a quality used vehicle? This is why the reserve online function exists on the Avalon Motor Company website.
Reserve a car online at Avalon for just £199
When you're looking for your next car, it can be so disappointing to see one online that you like, only to enquire about it and find out that it's been snapped up. On Avalon's website though, that's never an issue; you can reserve any of our vehicles for £199. So when it's love at first sight, you can put your name down for it there and then.
Once you've reserved the vehicle of your choice, we will hold it off sale for 48 hours to allow you to visit our showroom, test drive it, and inspect it to your satisfaction. If you decide that, after some thought, the car isn't for you, we'll refund the deposit you paid.*
*Terms and conditions apply, please read our t&c's during the reservation process.
Avalon cars delivered to your door
Taking that convenience one step further, our option for home delivery means that you can get one of our stunning used cars delivered to your door. We can deliver to any mainland address, meaning that even if you're a little out of reach of our Glastonbury dealership, you can still experience the high standard of service that we extend to every Avalon customer. Additional charges apply, ask for more details.
Why reserve your next car online in Somerset?
A wide range of used vehicles
With over 70 used cars in stock, it's fair to say that we've got plenty to choose from! From handy hatchbacks to family estates and SUVs, we can help you find a car that slots effortlessly into your life.
With 30 years in the business under our belts, we know a quality car when we see one, so you can rest assured that we hand pick only the best. They go through a rigorous preparation process before you receive the keys too, for added peace of mind.
View our used car selection here.
Car finance from a team you can trust
We've helped make countless cars affordable for our customers through offering finance on our vehicles, and working hard to ensure the best deals possible. You can apply online right here on our website, and even check whether you will be accepted before you apply too.
Find out more about finance at Avalon Motor Company here.
Loved by customers across Glastonbury and beyond
The glowing reviews from our customers speak for themselves and indicate just why many of them return to us when it's time to upgrade, and when their cars need the services of our aftersales centre. See all of our customer reviews here.