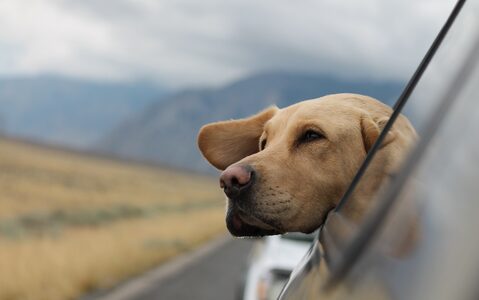 Avalon's Top 5 Dog-Friendly Cars
At Avalon Motor Company, we frequently talk about suitable used cars for all the family, but when that includes four-legged friends too, the criteria for your next car steps up a notch. Keeping your pet calm, comfortable and safe while you drive ensures that everyone has a pleasant trip, and boot space, storage and low cabin noise all contribute to the perfect pooch-friendly car.
Here are our top cars for canines…
BMW 3 Series Sport Touring
The boot space in the BMW 3 Series Touring measures up at around 495 litres; ample for safely transporting your dog. The cargo area has a low sill too, so it's easy for even smaller breeds to access.
The 2018 model currently available at Avalon is a dog owner's dream, as it features a storage pack, so all those leads, towels, toys and treats can be easily stowed away. The tie-down points are useful for securing dog crates too.
It's not just canine comfort that makes this model appealing, as drivers and passengers also have a lot to look forward to; there's a full leather interior, heated sports seats, cruise control, and so much more. See the full details here.
Nissan Qashqai
With a decent 430 litres of boot space, you can expect the Nissan Qashqai to provide a comfortable space in which your dog can travel, with a wide opening tailgate, so it's easier for them to hop in and out. Low road noise keeps it a calm cabin for canines too.
The Nissan Qashqai is one of the nation's favourite SUVs, and we currently have five in stock at Avalon Motor Company, so you're spoilt for choice. They all feature low mileage too, which is handy if you have lots of walks planned further afield.
See the range here.
Volvo V70
Another estate with a boot that's just perfect for transporting your pup; the Volvo V70 features an impressive 575 litres of space, with reduced intrusion from the wheel arches and a flat floor, so there's plenty of room to settle down on longer journeys.
The 2015 Volvo V70 in stock today at Avalon Motor Company is a fantastic example of a dog-friendly car, with high-level anchor points and versatile split-folding seats for a stress-free outing with your dog. It's a car that adapts to other areas of your life too, with rear park assist, Sat Nav, and aux input. See the full details here.
MINI Clubman
A MINI may not be the car that first springs to mind when you consider dog-friendly vehicles, but the MINI Clubman should definitely be on your list; those split rear doors make loading and unloading your precious cargo into a deceptively large boot a doddle. There's no parcel shelf either, which makes the boot space ideal for dogs.
See the two stunning examples that we have of the MINI Clubman in stock at Avalon here.
Peugeot 3008
If you've got a larger dog, the Peugeot 3008 is perfect, with up a huge 520 litres of boot space that happily accommodates even the leggier breed. A two-position boot floor can further adapt it for their comfort too.
The 2017 Peugeot 3008 that we're fortunate enough to have available today is packed with fantastic features, including parking sensors, Apple CarPlay and Android Auto, a sports steering wheel and much more. Explore it here.
Find your next used car in Glastonbury
As Somerset's leading vehicle retailer, our team here at Avalon Motor Company help customers across the county discover quality used cars that tick all their boxes. We have over 70 cars in stock; find the perfect one for you here.