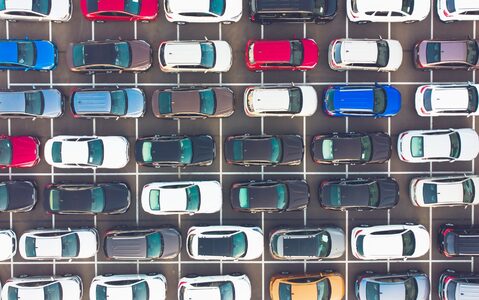 AutoTrader Reveals the Top 50 Most Searched for Used Cars in 2020
2020 has been a strange old year and 2021 has started off much the same way. But has the pandemic affected the type of cars customers across the UK are purchasing?
Our friends at AutoTrader have revealed their top 50 list of the used cars which were most in demand last year. The list has been published by Car Dealer Magazine, with each vehicle receiving tens of millions of searches to prove their popularity.
Read on below to find out what cars made the top 50…
Volkswagen Golf

Mercedes-Benz C Class

BMW 3 Series

Ford Focus

Mercedes-Benz E Class

Ford Fiesta

Mercedes-Benz A Class

BMW 1 Series

Volkswagen Polo

Land Rover Range Rover Sport

Audi A3

Mini Hatch

Vauxhall Corsa

BMW 5 Series

Land Rover Range Rover Evoque

Land Rover Range Rover

Nissan Qashqai

Volkswagen Tiguan

Mercedes-Benz GLC Class

Vauxhall Astra

Seat Leon

BMW X5

Porsche 911

Ford Kuga

Land Rover Discovery Sport

Audi A1

Honda Civic

Skoda Octavia

Toyota Yaris

Audi Q3

Nissan Juke

Audi A5

Volvo XC60

Kia Sportage

Audi Q5

Mercedes-Benz GLE Class

Mercedes-Benz CLA Class

BMW 4 Series

Jaguar F-Pace

Toyota Aygo

Fiat 500

Volvo XC90

Renault Clio

Volkswagen Passat

Land Rover Discovery

Honda CR-V

Audi S3

Land Rover Range Rover Velar

Mercedes-Benz GLA Class

Audi A4
If you're looking for a used car but are unsure where to start in terms of choice, then this list could be just what you need to help make your decision! Here at Avalon Motor Company in Glastonbury, Somerset, we specialise in the sale of used cars.
We stock a variety of makes and models, so whatever the type of car you're looking for, we're here to help. With prices to suit every budget and finance packages to make your new purchase more affordable, we consider ourselves a 'one stop' buying experience.
Click here to begin your car search by viewing our online showroom.