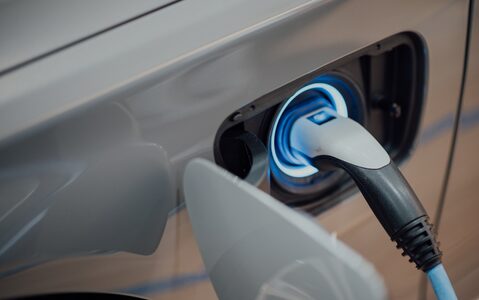 An Introduction to Electric Vehicles
Demand for electric vehicles has rocketed in recent years, something we've definitely seen for ourselves here at Avalon Motor Company. With a ban on new petrol and diesel cars coming into force in 2030, it's no surprise that rechargeable cars will be seen more and more frequently on UK roads in the years to come. That being said, purchasing your first EV can be daunting, and many are yet to make the switch.
Once you're up to speed and ready to go electric vehicle shopping, you can look forward to the financial benefits that owning one can provide, plus the satisfaction of knowing you're doing your bit for the planet.
So what do you need to know if you're curious about battery-powered motoring?
What types of electric vehicles are there?
You'll often see the same few phrases used when referring to EV models - here are the most common:
Hybrid Electric Vehicles (HEVs)
Hybrids use petrol or diesel as their primary source of fuel, but they combine this with energy from a battery to make that fuel go further. You don't plug HEVs in, so the battery recharges via the fuel in the combustion engine; this also means that you don't need to worry about getting caught short in terms of battery range.
Plug-in Hybrid Electric Vehicles (PHEVs)
Plug-in hybrids provide the benefits of an electric vehicle for those not ready to fully make the jump to an EV. A larger battery to support the petrol or diesel engine means that it can travel further on just electricity than an HEV can, though this does mean it needs to be plugged in in order to recharge.
Battery Electric Vehicles (BEVs)
BEVs run on battery power alone, with no combustion engine to fall back on, though they can run further on a single charge than their plug-in hybrid counterparts. Battery electric vehicles are recharged from grid electricity; either from a socket or a dedicated charging unit.
How can I charge a plug-in vehicle?
If you have access to off-street parking, installing a charging point at home makes things a great deal easier, though prices for installation are upwards of £800. The alternative is heading to a growing network of public charging points; these are also handy for mid-journey stops when covering more mileage.
The time needed to charge your car's battery will depend on the size of it, and the speed of the charger; some service stations and dedicated hubs will feature a rapid charger for flying visits.
Is driving an electric car cheaper?
The financial benefits of owning an electric vehicle will depend on which one you go for, but overall, you're still likely to make savings over the course of your ownership. Not only is electricity cheaper than petrol and diesel, but electric vehicles have fewer moving components, which means fewer repairs. All types of EVs are ULEZ compliant too, so if you're often travelling through the Ultra Low Emission Zone, an EV is a sensible investment.
Used electric vehicles at Avalon Motor Company
If you're looking to browse used electric vehicles in Somerset, it's worth keeping an eye on our constantly updated stock - we often have handpicked EVs on our forecourt ready for their next home. Right now, we have three hybrid vehicles in stock, including the hybrid classic Toyota Prius, the eye-catching Toyota C-HR SUV, and the family-friendly Kia Niro. Browse them all here.