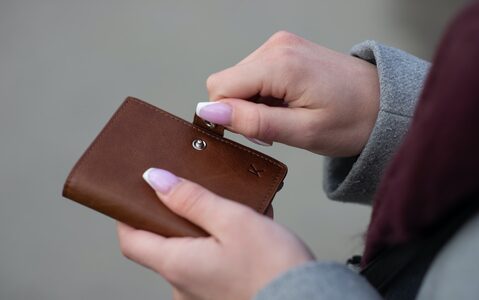 5 Ways To Reduce The Cost Of Running Your Car
With many of us looking for ways to save money following the price increase of household bills and fuel, the cost of running your car is a natural place to start. The amount you spend on fuel, insurance and maintenance can easily creep up if you're not careful, but there are a few ways in which you can save money as a motorist...
Shop around for insurance
Shopping around when it comes to renewal time can often get you a much better deal than if you allow it to renew automatically. Even if you're keen on sticking with your current provider, you can use quotes from elsewhere to negotiate a cheaper premium, so it's always worth spending some time on price comparison sites.
Regular servicing
Keeping on top of your car's maintenance does mean some initial outlay, but it definitely pays off in the long run; costly repairs in the future can be avoided by regular servicing.
Our experienced technicians can take care of car servicing in Glastonbury at Avalon Motor Company. We offer service plans to spread the cost too, so you don't have to pay out in one big chunk; handy if you're working to a monthly budget. Find out more about servicing at Avalon Motor Company here.
Make some small changes
There are some small considerations you can make on a daily basis when it comes to motoring that can conserve your fuel and therefore save you money. Having your air conditioning on all the time, driving with under-inflated tyres, and weighing your car down with clutter can mean that you burn through fuel quicker, so ensuring these things aren't happening can extend the time between trips to the pump.
Drive efficiently to save fuel
The way you drive can affect how quickly your fuel gauge goes down too. Accelerating gently, driving at a steady speed, and slowing early are all good practices for saving your precious petrol or diesel.
Switch to electric
By utilising the UK's growing network of public chargers, and taking into consideration that there's less to go wrong under the bonnet of battery-operated cars, electric vehicles are an option for saving money long term.
If you're taking your first steps into the world of electric motoring, a hybrid vehicle is a great place to begin. We've currently got a selection of hybrids available at Avalon Motor Company; view them here.
Compare cars at Avalon Motor Company
If you're thinking about upgrading your car but you're conscious of cost, our online showroom makes it easy to filter vehicles by full and monthly price, tax rate, MPG, and fuel type. We've got a large range of makes and models available; start your search today here.