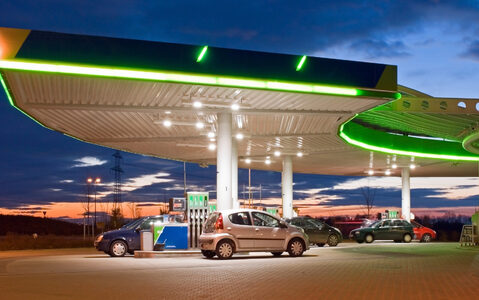 If you've been affected by the fuel crisis, then you'll be keen to find out if you can make your tank of petrol or diesel go that bit further.
Read on to discover our 10 fuel saving tips, which could prove helpful if you're struggling to top up at the pumps.
Use less acceleration.

Try to pull away more gently from standstill and when changing gear.

Keep a consistent speed.

Drive at a constant speed where possible and take advantage of cruise control on motorways.

Don't make short trips.

Your car will use more fuel when starting the engine from cold, so you're better off making longer journeys.

Turn off the ignition in traffic.

Keep your engine turned off when sitting in long queues to the fuel pumps.

Reduce the weight in your car.

Resist carrying lots of luggage or items in the boot or on back seats.

Check your tyres.

Overinflated or underinflated tyres will have a detrimental impact on how efficiently your car performs.

Avoid using your air-con.

It's surprising how much engine power your air-con unit needs, which will drain on your fuel too.

Remove roof bars and roof boxes.

These will only create wind resistance and drag on the car, requiring it to consume more fuel.

Close windows.

This is the same principle as above, as open windows create more drag.

Maintain your vehicle.

Regular servicing will help keep your car and van at its most efficient.
Servicing at Avalon
If your vehicle is due a service, then we can help. Here at Avalon Motor Company, we offer a variety of aftersales options to help keep you on the road, such as; tyre replacement, wheel alignment, battery replacement, and so much more.
All of our technicians are fully trained to the highest standards and we'll also carry out a FREE health check on every vehicle booked in with us. Benefit from our fixed price servicing offers which start at £199, or book in for an MOT for just £45.
If you're already an Avalon customer, then you can take advantage of our free MOTs for life scheme when purchasing a used car from us. Click here to find out more.