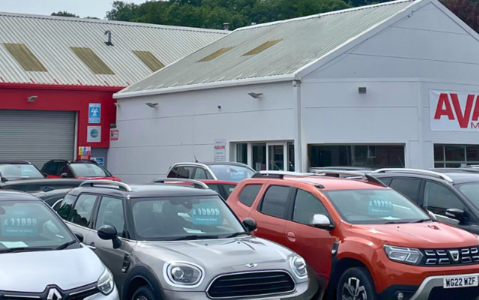 Sell Your Car
Registration
Vehicle
Condition
Details
Sell or Part exchange your vehicle to Avalon
Here at Avalon, we are committed to offering you a no-hassle option to simply sell us your car or part-exchange it.
Simply enter your reg number below and follow the on-screen instructions to generate your free, no-obligation valuation guide price.
We will stand by our valuation guide price for 4 days.
FAQ's When selling or part-exchanging your car
Will Avalon buy my car if it has outstanding finance?

Yes – We simply require a settlement letter from your finance company detailing exactly how much is required to be paid to settle the finance agreement. We can then assist you in settling the finance agreement. Speak to a member of our team for more information.
What if my outstanding finance balance is more than the value of my car?
If the outstanding finance amount is higher than the value of your vehicle, then you will be required to make a payment to us for the difference in the finance settlement and our valuation of your car. For example, if the finance amount outstanding is £6000 and your car is valued at £5500, you would need to make a payment of £500 to us in addition to the car before we can conclude the purchase. We would then settle the full £6000 on your behalf. Please note this example only applies if you are simply selling us your car. If you are part exchanging your car then you may not be required to make a payment, contact us for more information on how we can assist you with this.
Are there any charges?
No - Unlike other well-known online companies that offer a car buying service, Avalon do not charge any fees for this service.
My car is older and not worth a lot. Will you still take as a part exchange?
Yes – Avalon will accept all part exchanges.
When will I receive the money?
If you are simply selling your vehicle to us and not part exchanging as part of another purchase then payment is sent via bank transfer and usually takes 2 business days to process. Once all documentation is received by us.
What do I need to bring with me to sell or part ex my car to Avalon?
You will need to bring your photocard driving licence with you as proof of identity.
We cannot purchase a vehicle without this. Please ensure that you bring the following vehicle documents with you.
V5 Registration document
You must be the registered keeper of the vehicle and should bring along your photo ID (Driving Licence) showing the same name as the name on the registration (V5) document.
Spare keys (If you have)
Locking wheel nut key (If applicable)
Service records
Sat Nav media or SD card (If applicable)
Will you guarantee the online valuation?
Providing you bring the vehicle in for us to inspect and conclude the purchase within 4 days and the vehicle is in the condition commensurate with our guide valuation then we will stand by our valuation.