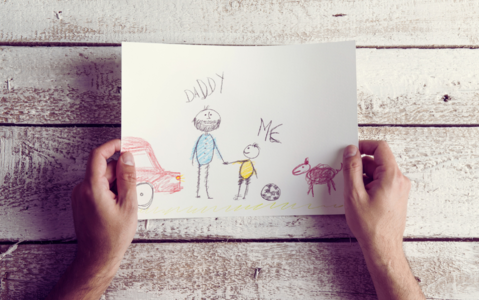 Five Cars for Father's Day
Dads all over the country will be celebrated this Sunday 20th June and one thing many fathers have in common is their love of cars.
Here at Avalon Motor Company, we specialise in the sale of used vehicles of all makes and models. As a family business, we pride ourselves on offering the highest levels of service, both during and after your vehicle purchase.
Ahead of Father's Day this weekend, discover five fantastic cars that would make the perfect car for dads of every age.
Audi A4
Hit the road in style in the Audi A4 which is a luxury four-door saloon with wide appeal. Stylish in its appearance, the A4 is also practical and equally tackles towns and long journeys alike. If you're looking for a car that makes a statement, this could be the one for you - plus, it scores well on reliability too.
We're proud to present this 2016 (16 plate) Audi A4 TFSI Sport in grey with just over 35,000 miles on the clock. Available now, this used A4 includes a variety of features for your driving pleasure, such as parking sensors, tri-zone climate control, voice control, DAB radio, and LED daytime running lights amongst other features. Find out more by clicking here.
Dacia Duster
If you're looking for a family-friendly SUV that's also excellent value for money, then the Dacia Duster could be the vehicle for you. With rugged looks and a spacious interior, Dacia has built itself a fantastic reputation based on exceptional value for money without compromising on important areas like safety equipment.
In stock now at Avalon, we have this 2018 (18 plate) Dacia Duster Nav Plus TCE in black with just under 30,000 miles on the clock. Enjoy many features such as sat nav, touch screen control, parking camera, bluetooth, parking sensors, powered folding mirrors, cruise control, alloy wheels and more. Click here for more details about this Dacia Duster.
Hyundai Tucson
The Hyundai Tucson is a popular choice for those looking to purchase a stylish-looking mid-size SUV. It's a car that's gained a great reputation for design, blending off-road looks with premium-level details both inside and out. If space is what you're looking for, then you'll be pleased to hear that it has one of the largest interiors and boot spaces in its class.
Discover our two Hyundai Tucson's in stock now, including the 2019 (19 plate) Hyundai Tucson GDI SE Nav in black and the 2017 (67 plate) Hyundai Tucson GDI SE Nav Blue Drive, also in black. Both these vehicles benefit from a host of great features. Click here to find out more.
Mazda 3
Often overlooked, the Mazda 3 is a fantastic family hatchback brimming with technology, safety features and passenger comfort. Mazda is renowned for producing dependable vehicles that score an above-average reliability rating - and to top it off, it drives well too.
We currently have four Mazda 3 vehicles in stock in various specs, including the Sport Nav, SE-L Nav 5-door, and D Sport Nav 5-door. Each offers a selection of great features to benefit you and your family. Explore each Mazda 3 in more depth by clicking here.
Volkswagen T-Roc
Awarded a 5-star NCAP safety rating, the Volkswagen T-Roc is a small to medium SUV with plenty of presence. Enjoy the space and size of an SUV (including a higher driving position) with the agility of a compact hatchback and great handling on the road, making it fun to drive.
Find out more about our 2019 (19 plate) Volkswagen T-Roc SE TSI which is available now in striking red. Enjoy many great features, such as Android auto, Apple CarPlay, touch screen control, parking camera, ACC adaptive cruise control, parking sensors and more. Click here for full details.
Trust Avalon for your next used car
Discover all the above vehicles and many more at our dealership in Glastonbury, Somerset, which all represent exceptional value for money. We add new stock to our offering every day, so keep an eye out for all our latest arrivals right here on our website.
From all of us here at Avalon Motor Company, happy Father's Day, we hope you have an enjoyable weekend.