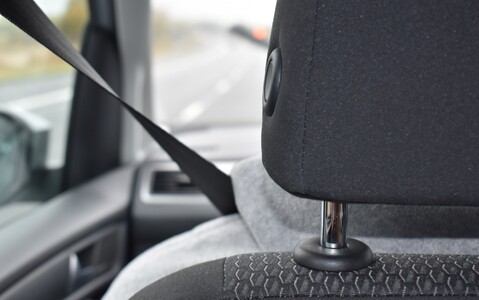 Car Safety Ratings Explained
As the machines that we rely on to get us from A to B on daily basis, we expect our cars to be as safe as possible. There are, of course, strict safety regulations for manufacturers to adhere to, but for the ultimate confidence in our cars, the extra safety provisions need to be put to the test.
When you're looking for a new car, safety is likely to be high on your list of priorities. This is particularly true for those looking for family vehicles in which to transport their little ones. So how do you find out which one is the safest? Luckily, there's a recognised organisation that has that covered.
Who tests car safety?
For consumer comparison of car safety, Euro NCAP (New Car Assessment Programme) is there to help. As an independent star-based rating system, they put each car that comes on the market through a series of thorough crash tests. As car safety technology evolves, Euro NCAP tests each car with and without them, to ensure their protection is still up to scratch.
How is car safety tested?
By replicating real-life collisions as closely as possible, Euro NCAP assesses the measures in place to protect the driver, passengers, and other vulnerable road users, such as pedestrians and cyclists. Using crash dummies fitted with sensors, they assess the impact on the following:
Adult occupant protection
This assesses front, side and rear impacts, including with other vehicles, poles and pedestrians.
Child occupant protection
This tests child restraint systems, and the measures in place for child seats of various sizes are evaluated.
Vulnerable road users
Within various scenarios, the impact of a vehicle on pedestrians and cyclists is assessed, and automatic emergency braking systems are put to the test around cyclists in particular.
Safety assistance technology
Clever tech designed to support safe driving and help prevent accidents, such as occupant monitoring and speed assistance, are also tested to ensure they're up to scratch.
How important is a Euro NCAP safety rating?
Independent of Euro NCAP, car manufacturers follow regulations that ensure they meet high safety standards; a lower Euro NCAP rating doesn't mean a car is unsafe. If safety is at the top of your list, you'll want to be looking at cars with a 4 or 5-star rating, which indicates that crash avoidance technology may be present, and the safety equipment that is fitted is robust.
Choose your next second hand car in Somerset
Once you've given your next second hand car some thought, you'll be in need of a reputable used car dealership to entrust the purchase to. As the leading used car retailer in Somerset, we help customers find the perfect car for them on a daily basis. Whether it's a hatchback, SUV, or a sporty two-seater, you'll find what you're looking for at Avalon Motor Company. Browse our entire used car range here.