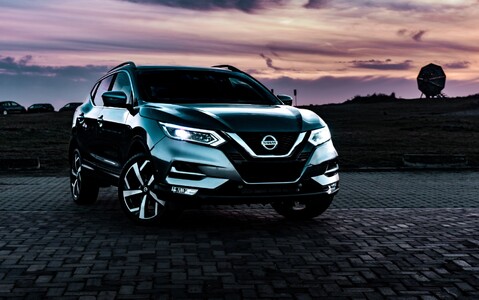 The demand for crossover cars has grown exponentially over recent years as motorists look for versatility and space from their vehicles to reflect busy lifestyles.
In this article, we decipher exactly what a crossover car is, what makes them so popular, and of course highlight some of the best used crossover cars here at Avalon Motor Company.
What is a crossover car?
A crossover car, also referred to as a crossover utility vehicle (CUV), is a type of sport utility vehicle built using a unibody frame to make it lighter and more rigid for an overall safer construction.
Typically, crossovers are comfortable to drive, have better fuel economy and are generally lower in cost. However, don't be fooled by their size as crossovers usually lack all-wheel drive or four-wheel drive capabilities, so aren't recommended for off-road use or to be used as towing vehicles.
What is the difference between a crossover and an SUV?
The world of crossovers and SUVs (Sports Utility Vehicles) can be a complicated one and the differences are marginal. Generally though, the key difference is the frame of the vehicle; crossovers are built using a single unibody frame whereas an SUV is built using a body-on-frame construction (a two-part chassis system).
In terms of weight, crossovers are typically lighter as they are built on a car-based platform while an SUV is usually heavier due to the fact it uses a truck-inspired chassis. For this reason, SUVs are better equipped to deal with rougher terrain.
Why should you buy a crossover car?
There are many reasons why a crossover car may be suitable for you and your family. Here are just a few of them which may help make your mind up:
Crossovers are generally cheaper to buy than SUVs.

Crossovers contain more space in the cabin and cargo areas than a standard hatchback.

Crossovers prove more economical on fuel because they are lighter in weight than SUVs.

Crossovers are versatile, proving easy to park and have fantastic handling for an all-round nicer driving experience.

Crossovers have a customisable interior cabin for a broad range of uses.

Crossovers can contain third row seating so prove the ultimate competitor to the minivan market.

Crossovers feature a raised seating position for greater road visibility.
The best used crossover cars at Avalon Motor Company
Here at Avalon Motor Company in Glastonbury, Somerset, you can rely on us for a fantastic selection of used cars at exceptional value for money. We stock a large selection of makes and models, including sought-after crossover cars and have new additions arriving every day.
Discover some of the best used crossover cars in stock now:
All of our used cars are available to see in person at our showroom near the world-famous Glastonbury Tor, or online using our vehicle search tool.